Redline Cycle Service, Inc.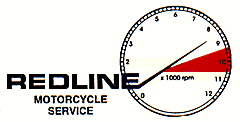 Any item shipped U.S. Mail / UPS to anywhere in the world
Exhaust Flanges / Collars & Parts
We also have a large selection of good used exhaust flanges and other exhaust parts
in stock......Just ask! Call us toll-free at 877-271-9292
Kawasaki OEM - High-quality aluminum, smooth style exhaust flanges not only look good, they fit either left or right pipes (unlike the finned OEM Kaw type).

They use the same half-collars as your Kaw 900 or 1000...Half collars shown below on this page..
Although they come in an attractive satin finish, they can be polished, or chromed if desired.

They will fit any stock or aftermarket pipes which use the detachable flange.

These come with 8mm holes to fit the 77 and later 1000 models, but easily adapt to the 73 thru 76 900's

$21.99 ea. / 4 per bike
$85.00 per set / 4


Limited Availability
.........................
Exhaust half collars for all 1973 to 1980 900 & 1000 models.......


.......8 per bike.....Sold as a set.... $46.00


New OEM half collars NLA


Also See listing below.....
............................
An alternative to the Kaw OEM half-collars -

Aftermarket (Vance & Hines) half collars -

Not quite the quality of the OEM ones, but good enough
to do the job - And probably a lot better than yours -

$34.00 per set / 8

In Stock at Redline Cycle
New exhaust hardware for your 900 or 1000!! Sets include enough for one bike.

Grade 8, serrated flange nuts for mounting your pipe...way better than the originals:
6mm for 900 models $.70 ea / $5.25 set
8mm for 1000 models $.90 ea. / $6.95 set

New OEM exhaust studs:
6mm for 900 models $3.95 ea.
8mm for 1000 models $4.35 ea.

6mm chrome washers for mounting 8mm flanges on a 900 head $.30 ea. / $2.25 set

In stock at Redline Cycle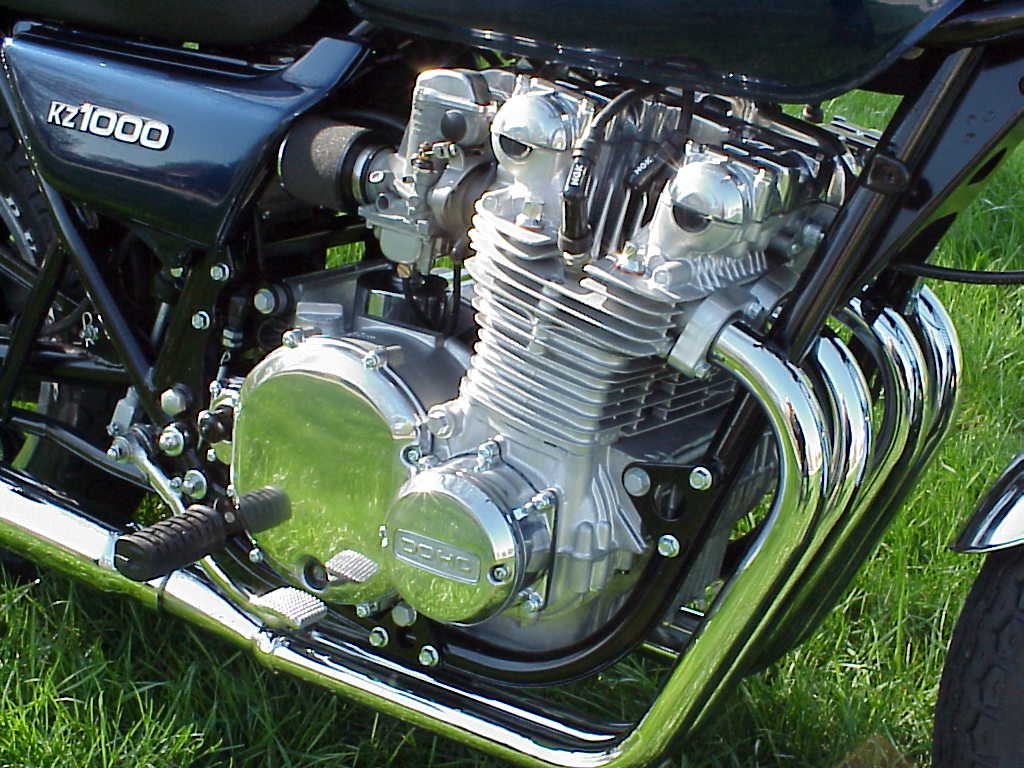 e-mail us at > jim@redlinecycle.com