Redline Cycle Service, Inc.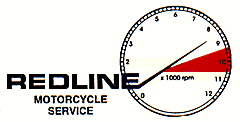 1980 Kawasaki KZ1000D3 / Z1-R
Custom built for one of Redline's Customers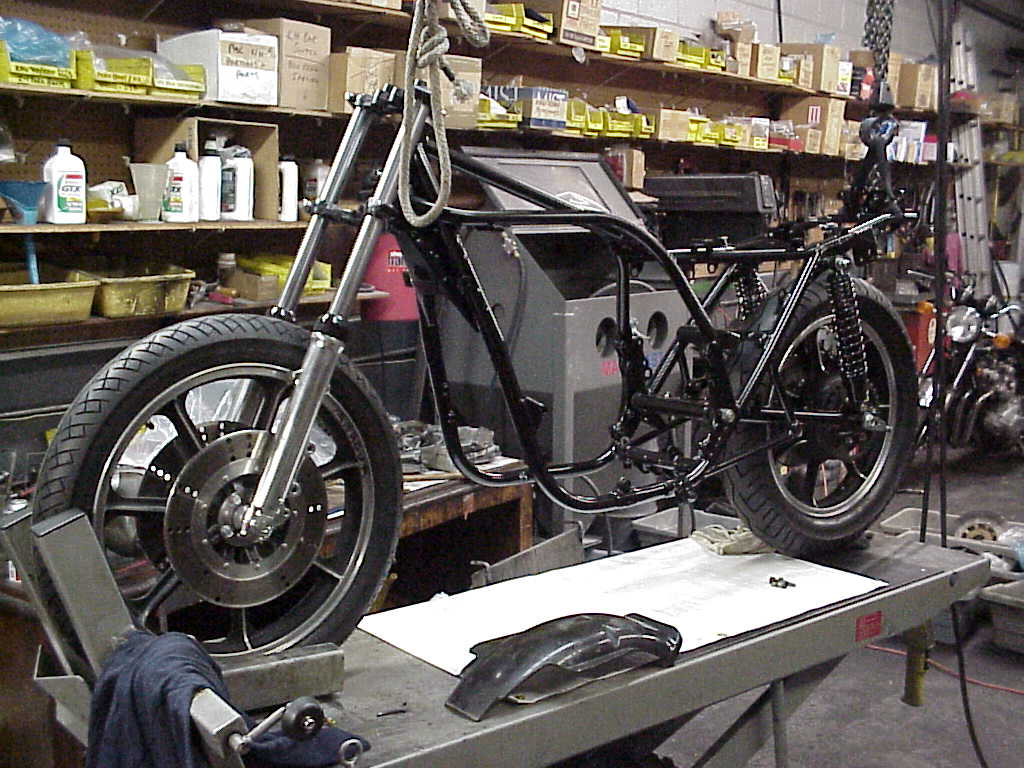 This 1980 Z1-R project started as a lot of our project bikes do -
Powder-coated frame, swingarm, and other frame fittings.....
Steering Head and Swingarm Bearings replaced & upgraded....
The wheels are re-finished in matte black with polished flanges......
New Bridgestone BT-45V tires....
Shocks are Progressive, and the fork legs are professionally polished...
We used a set of 1978 Z1-R triple clamps, which extend the wheelbase an inch......
It takes 3 guys a total of 40 hours to get the bike to this point.... A lot more work than it looks...
And below, the repro VIN tag we use exclusively on our project bikes.......
| | |
| --- | --- |
| ............................... | |
A Z1-R has a far more complex electrical system, and gauges than the Kawasaki 1000 A&B models.....
On a custom Z1-R, where originality is not a major issue, we often modify the bike to use standard
1976-1980 Gauges, as well as convert the entire electrical system to the simpler type used on the
standard models. This eliminates the fairing inner dash panel, and makes for a simpler, more easily serviced bike......
This Z1-R also gets a KPH speedo, as it is being made for a customer in Mexico......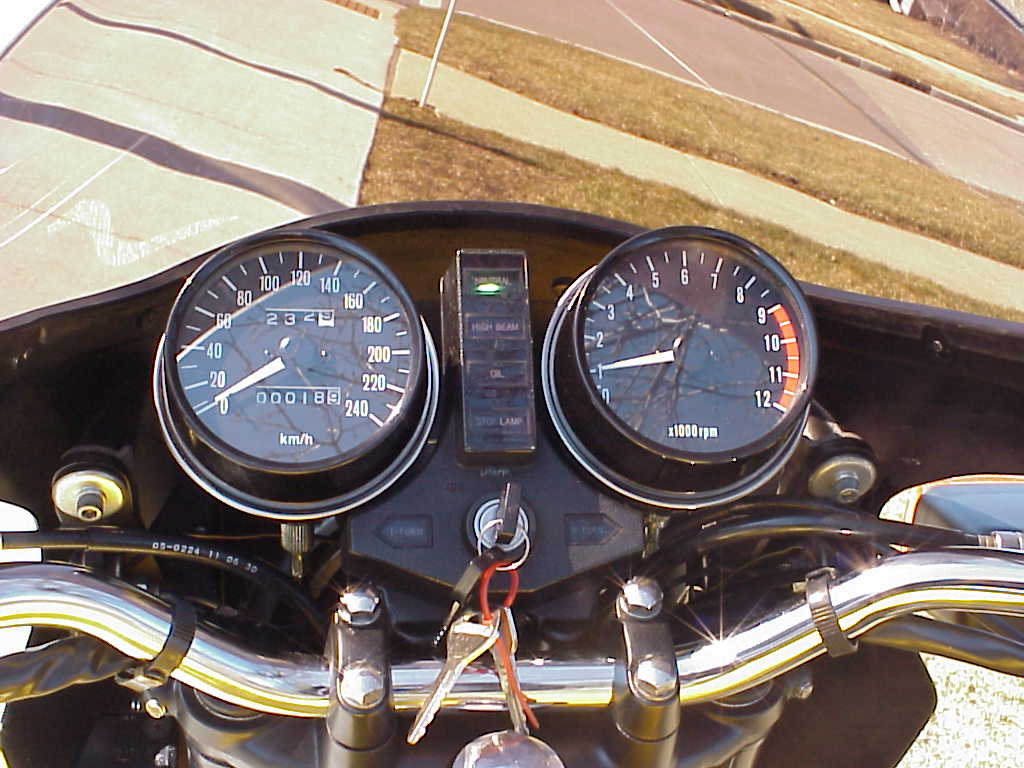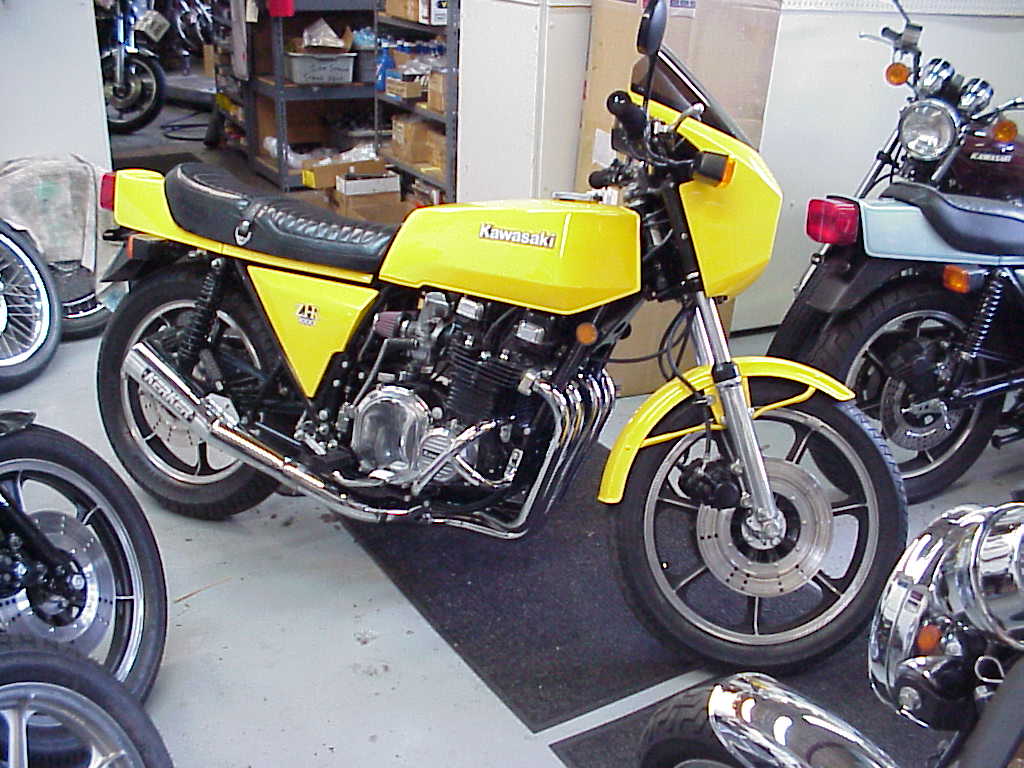 Ride this bike and you'll just how strong a bike with a stock 1000 engine can run .........
The MKII engine in this bike was custom built from scratch, with some nice internal upgrades....
Nothing exotic here, just a very tight engine built from High-Quality Parts .........
With some very nicely rebuilt and re-jetted 28mm stock carbs......
Add professionally polished engine covers, two coats of ultra-high quailty semi-gloss paint
over the bead-blasted parts, a Kerker 4 into 1 with a comp baffle - - Polished Flanges , Case Guards .
and some K&N Air Filters .... And, a conventional kickstart arm in the unlikely event the
Maintenance Free Battery or upgraded Voltage Regulator ever give up ........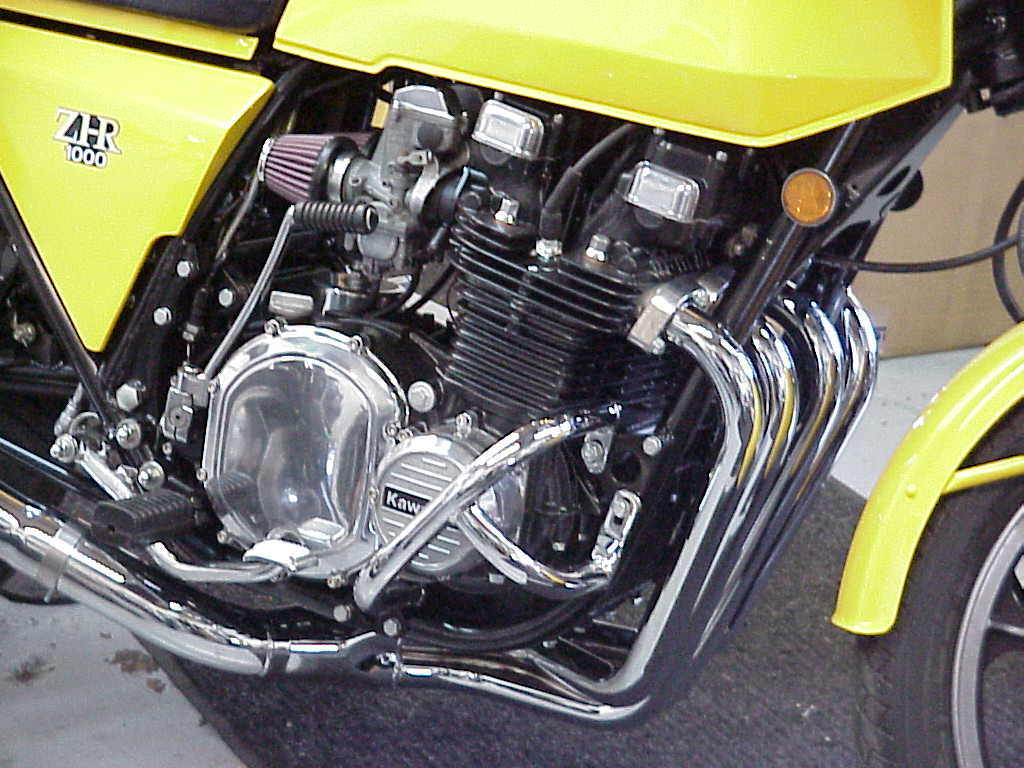 Our customer ordered this bike to be Ferrari Yellow.... And we learned that there are actually several different versions
of that color...... That 1980 Z1-R side cover emblem is not actually an emblem at all - It's one of our
Repro side cover decals - But you wouldn't know it until you actually touched it.......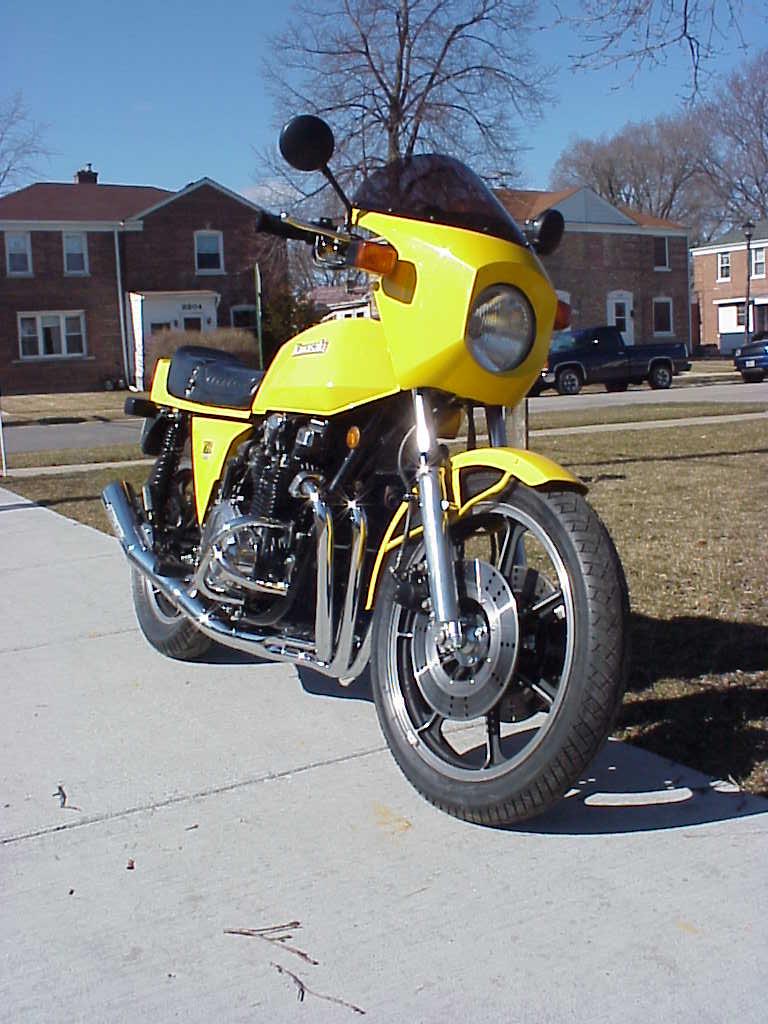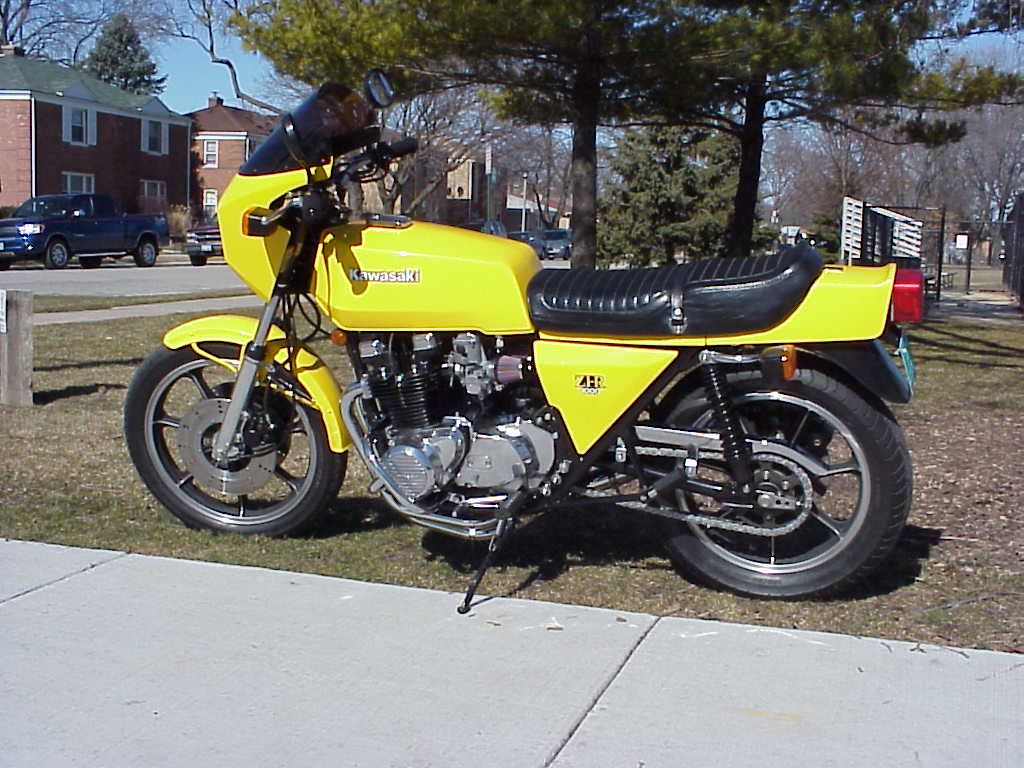 Skokie, IL USA
Phone: (847)675-2020 Fax: (847)675-2027 Toll Free: (877)271-9292