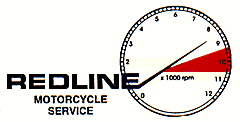 1977 Kawasaki KZ1000A / 1075cc
Redline Project Bike 2013-2014
$11,900.00
Deposit Taken / Sale Pending
Better Pics Coming.......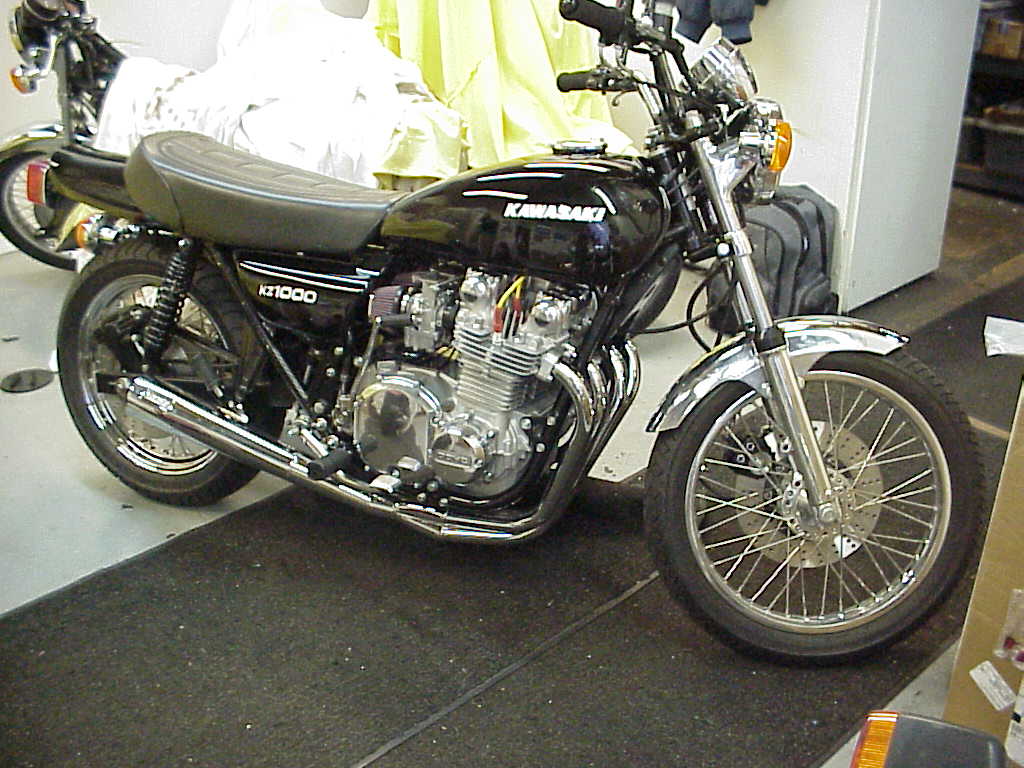 Frame, swingarm, and all frame fittings have been powder-coated semi-gloss black.
New repro seat / New gloss black paint with all new emblems.
/ New cables throughout -
Electrics feature new wiring harness and new handlebar switches -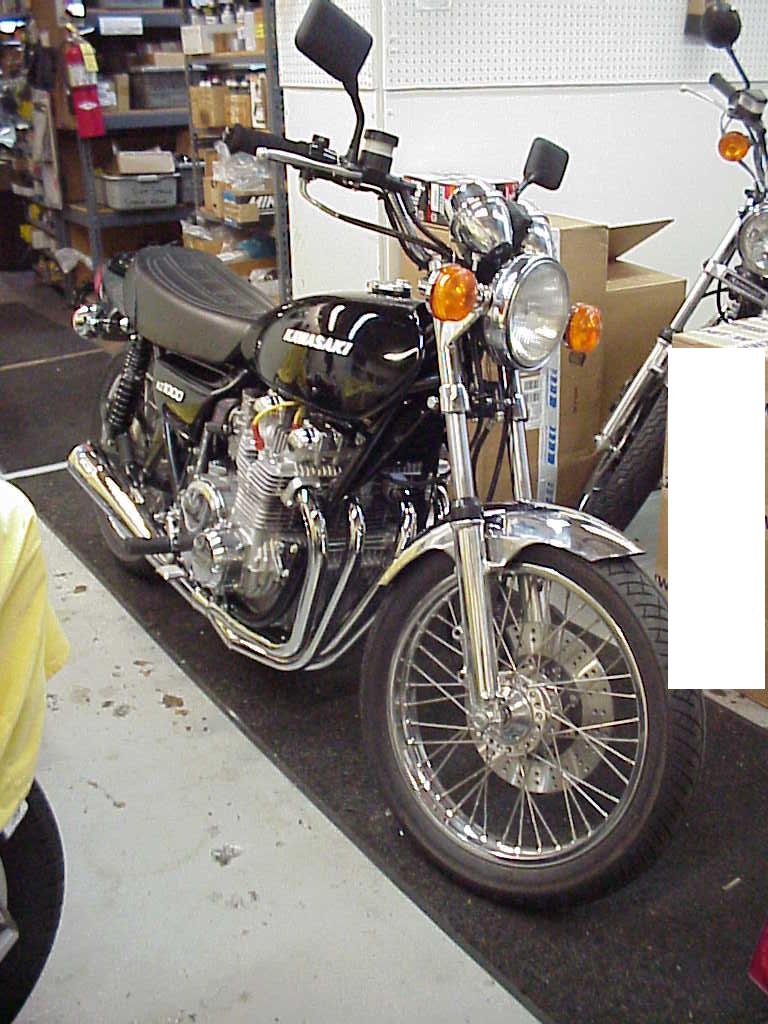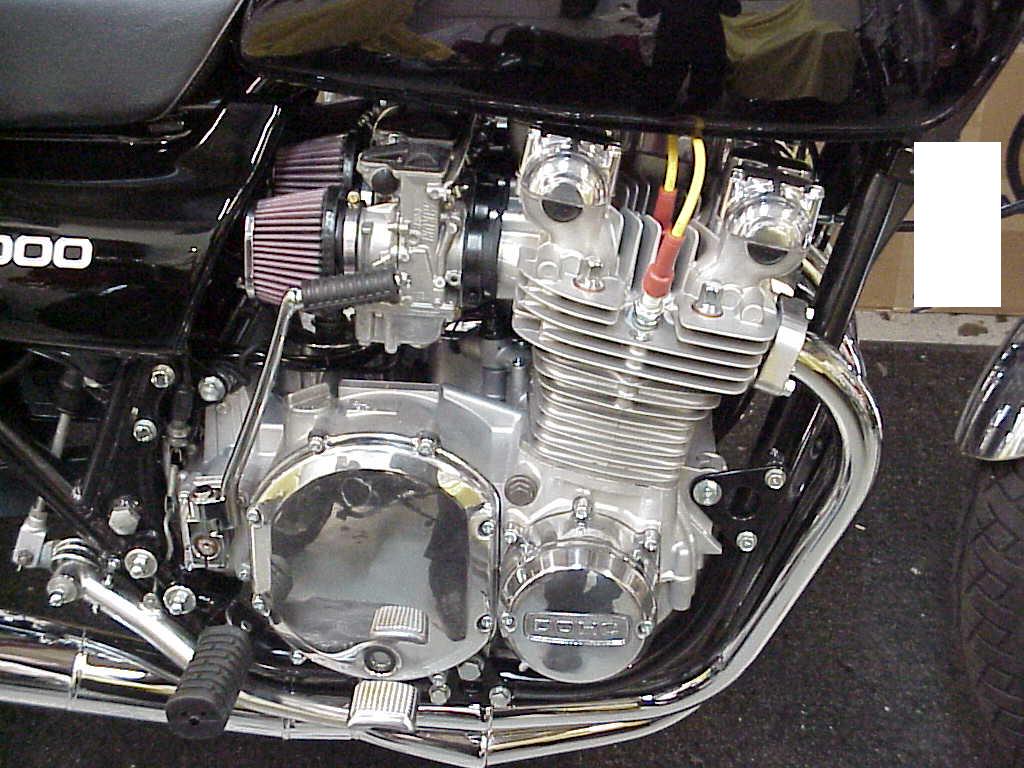 This is a Motor!!
Engine is a newly built 1075cc forged piston - 10 to 1 CR / engine with
welded crank / undercut 2nd gear / new HD camchain and all new camchain guides
& rollers / 3 angle valve job / New Web-Cam street performance cams /
Mikuni RS34mm carbs / K&N air filters / bright bead-blast finish /
Engine Covers professionally polished / New V&H header / Dyna coils & electronic ignition -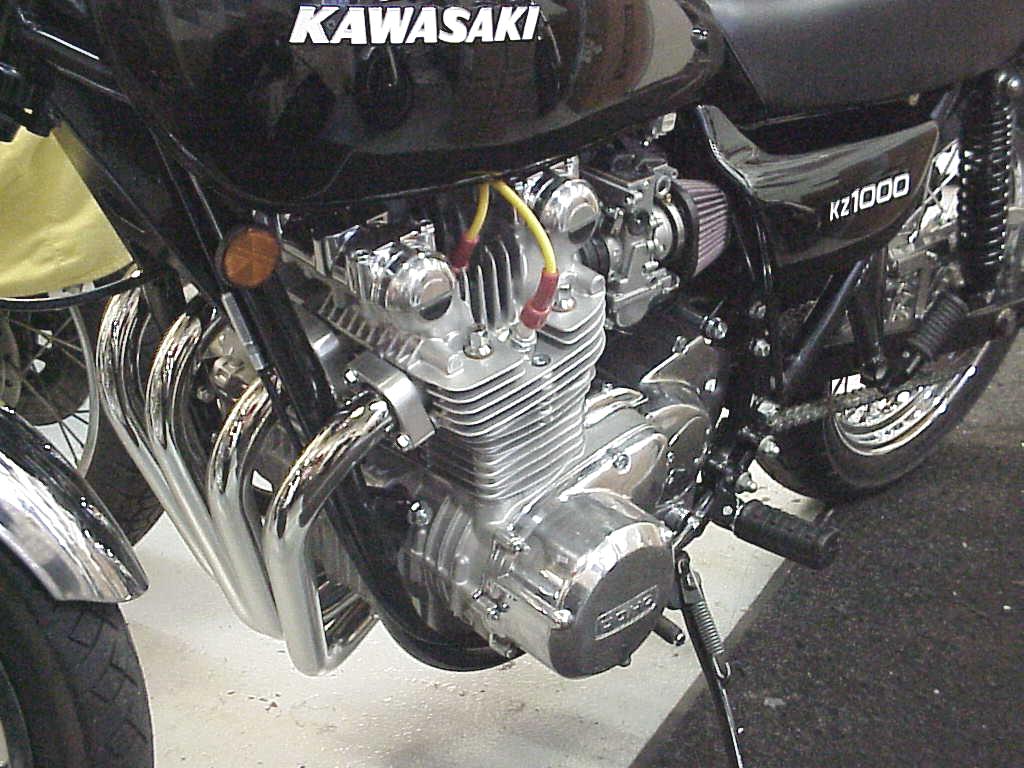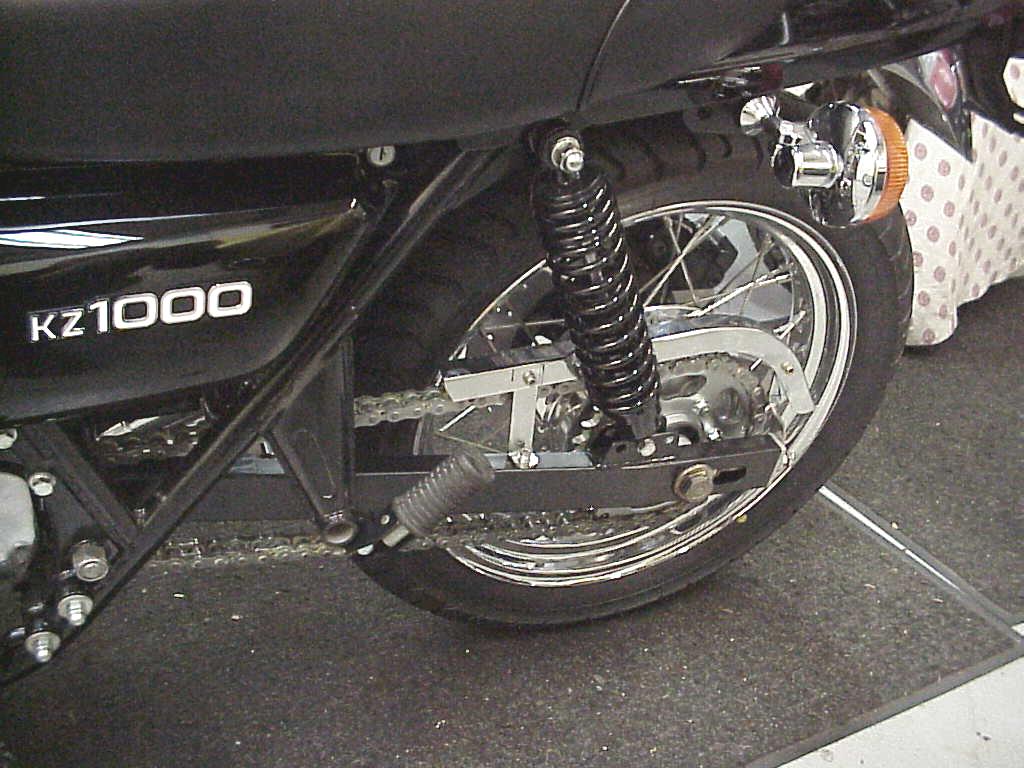 The bike has NEW (very rare find) Kosman 2 inch over box steel swingarm
from the early 1980's, also powder-coated semi-gloss black, with
custom-made chainguard / Brake rotors F&R are re-surfaced and drilled -
Rear rim is custom 3.5 inch wide, chrome laced to the stock hub - with polished flanges
and bead-blasted center - - Stainless spokes -
Tires are new Bridgestone BT-45V ...... 150 width rear......
New o-ring drive chain & sprockets..........New Progressive shocks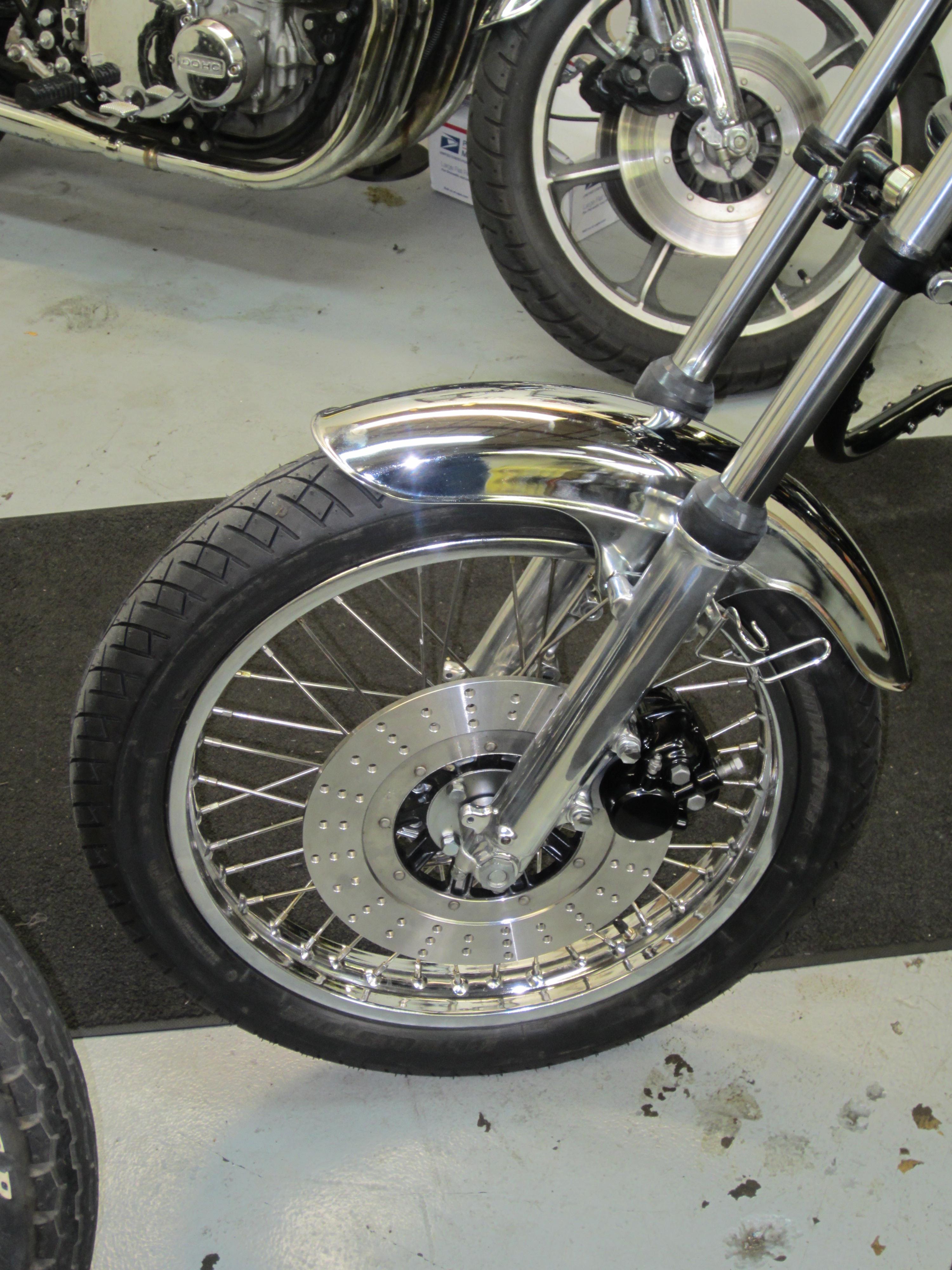 Front fork features tapered steering bearings, professionally polished fork legs, brake rotor newly surfaced and
drilled with a 3-2-3 pattern, stock KZ1000A rim laced with new stainless spokes to a front hub that's been
bead-blasted and polished,..........and a new Bridgestone BT45V tire.........LTD fender adds a nice touch...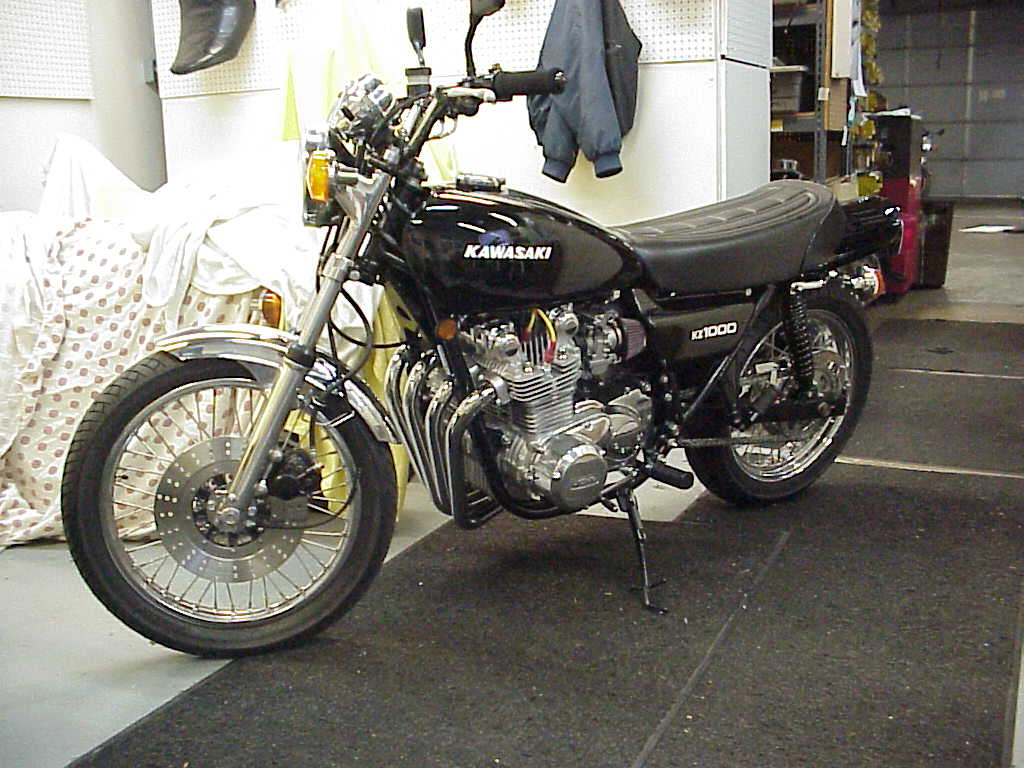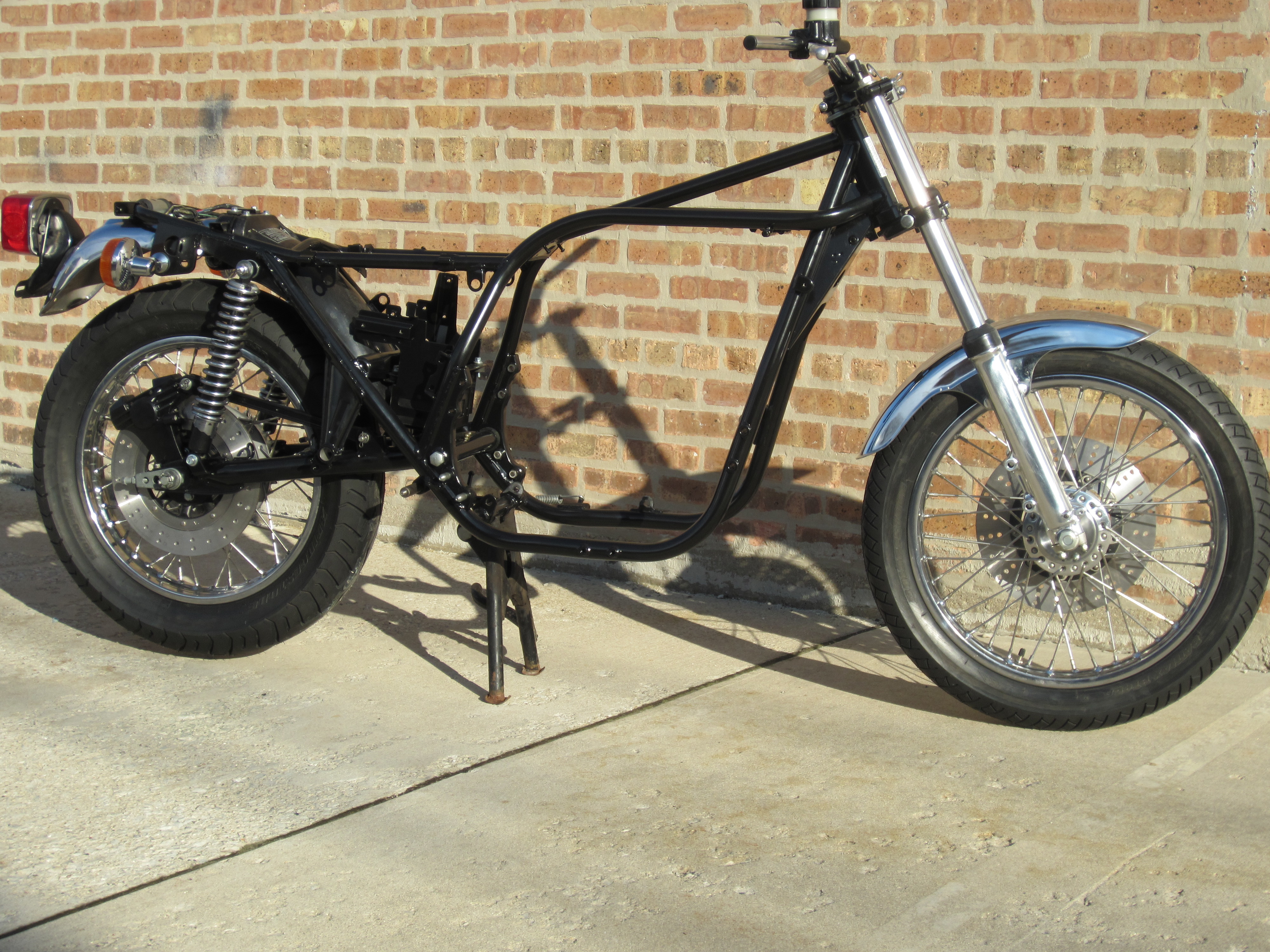 At the initial rolling chassis stage.......early 2013......



Skokie, IL USA
Phone: (847)675-2020 Fax: (847)675-2027 Toll Free: (877)271-9292