Redline Cycle Service, Inc.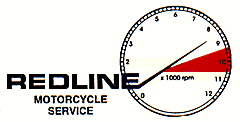 1978 Kawasaki KZ1000A2A
Sold
A partial restoration / upgrading of this 13K, unabused, very original "A" model, is now completed.....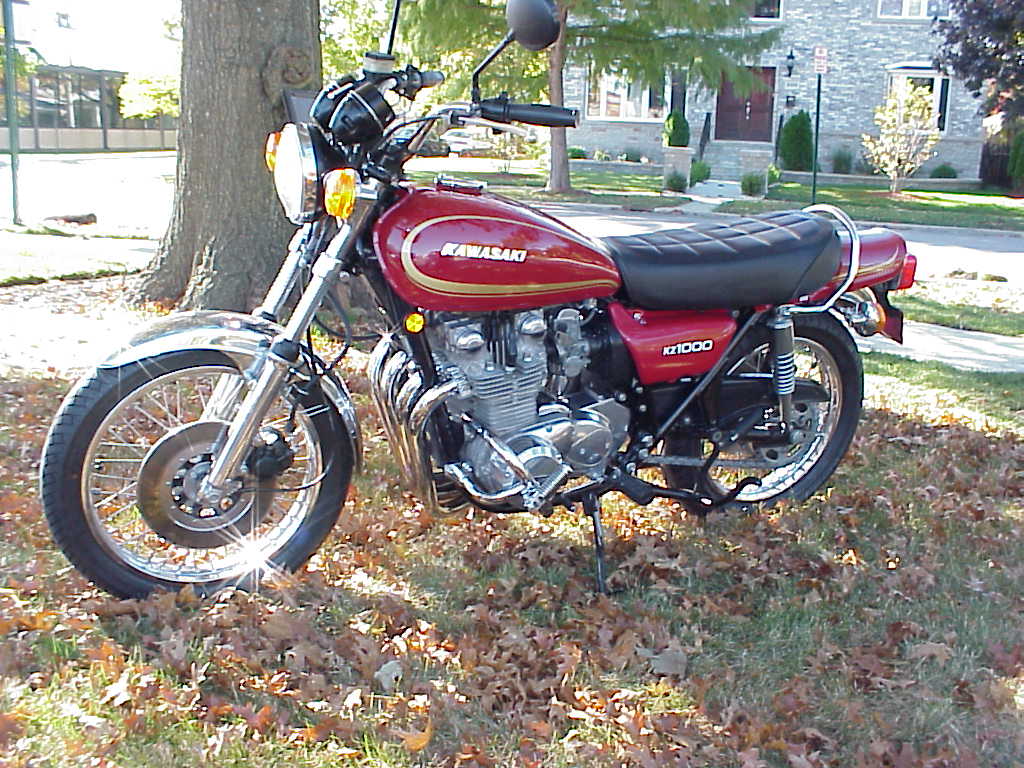 Above: The bike as it looked when sold - November 2010
Below: The bike when obtained by Redline Cycle, July 2010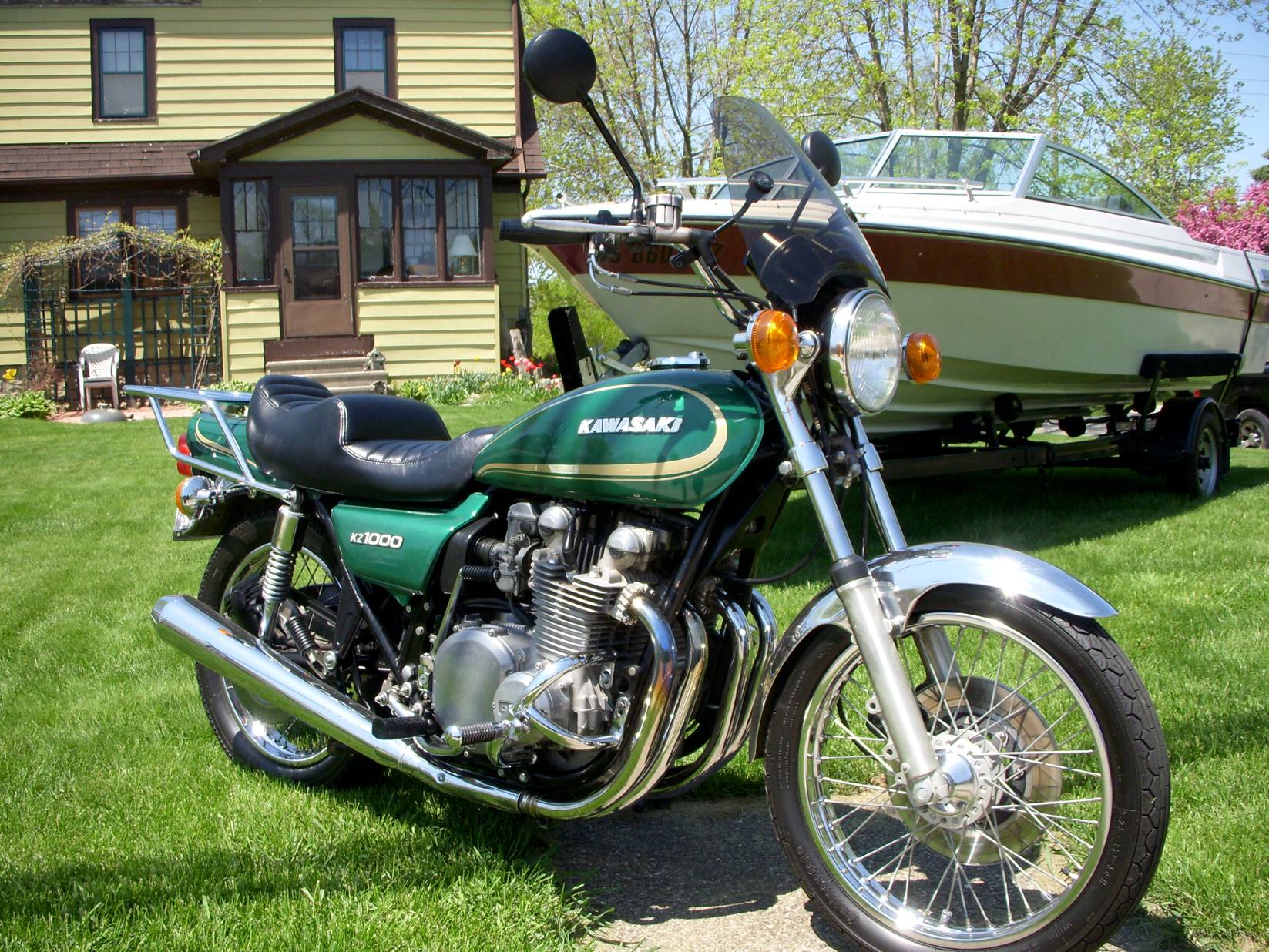 The bike used a base for this partial restoration project has 13K on it, and is a totally
unabused, stock, KZ1000......
General condition is way above average overall, with exceptional
chrome on both wheels and fenders , and very nice paint on the frame.
We installed new bridgestone BT-45V tires, along with a new Vance & Hines
4 into 1 pipe, carbs are re-jetted, Case Guards with pegs, and suspension has been upgraded with
a complete servicing of the swingarm and new Tapered Roller Steering Bearings ......
Recent add-ons include polished fork legs. Dyna Electronic Ignition, a new O-Ring Chain , and new AGM Battery ....
a newly Restored Tach , and misc. other pieces.........
Seat is a Re-Covered replica of the original 1978 1000A cover........ $5,900.00
| | |
| --- | --- |
| >>>> | >>> |
| | |
| --- | --- |
| >>>> | >>> |
| | |
| --- | --- |
| >>>> | |
Pics above are of the bike as finally delivered, as per the customer's request, March 2011
The bike runs excellent. In fact, if we claimed it had a bore kit in it, anyone
who rode it would believe it......But it just has an exceptional stock engine......
.......in excellent condition, inside and out.
A nice touch - The original Kawasaki warranty card is still with the bike........
1% or less of the 1973 thru 1980 Kaw 900's and 1000's remaining on the road
today still have this card present......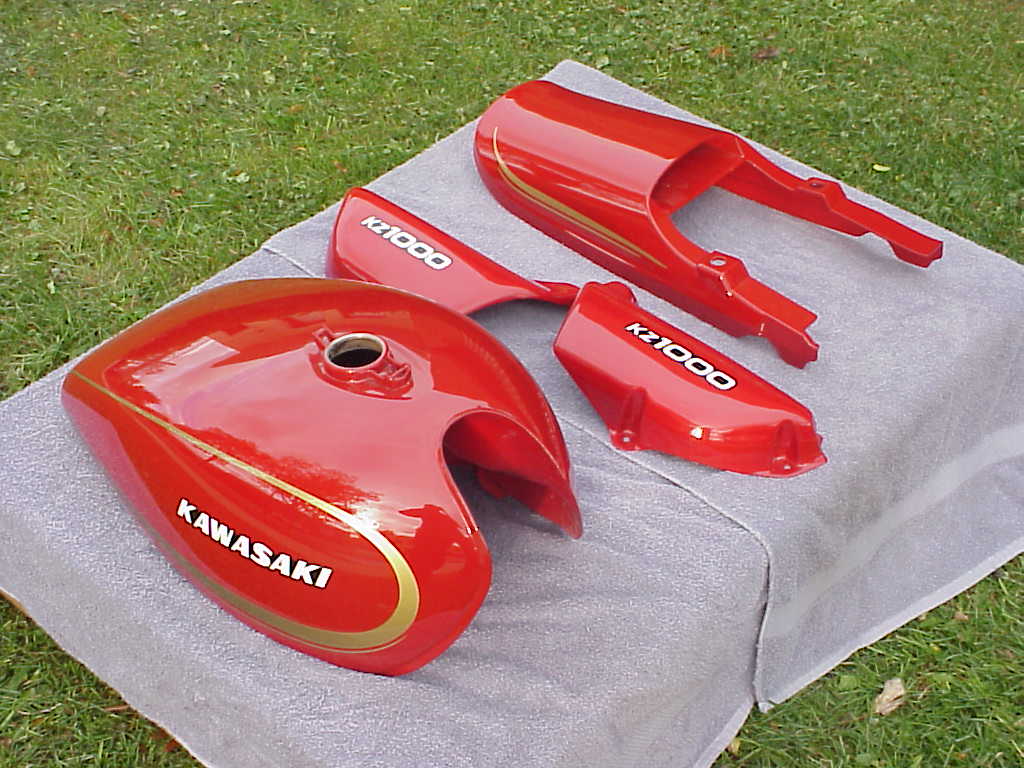 The newly-painted Luminous Red body set used for this project.
This set utilizes the Aftermarket Side Covers , with our Upgraded Hardware
and our Fuel Tank and Side Cover Decals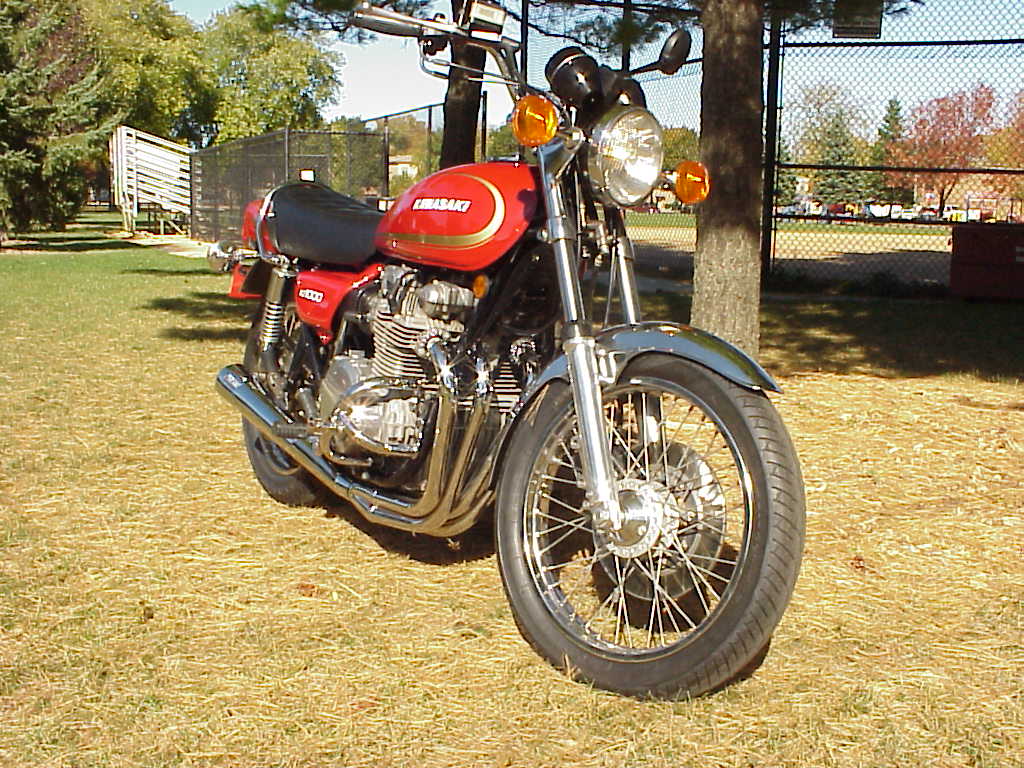 Skokie, IL USA
Phone: (847)675-2020 Fax: (847)675-2027 Toll Free: (877)271-9292